Entries Secretary
Jeremy Wilde
(organiser at guildfordorienteers.co.uk)
Organiser
Jeremy Wilde
(organiser at guildfordorienteers.co.uk)
Planner
Alastair Doyle
Controller
Robin Smith (SO)
Download PDF flyer. Download PDF final details.

Event details
Colour-coded courses are on offer, from White up to Brown. You may enter any course. To qualify for the Championship medals you must be SEOA affiliated and enter a valid course for your age class - see the information about the courses.

Entry Fees
Seniors £10, Juniors £5 until first closing date on 26 January 2018.
£12 / £6 after 26 Jan (including EOD, see below) subject to map availability.
£2 supplement for non-BOF members (£1 for juniors).

The lower fee (£5 or £6) applies to all entrants on courses White, Yellow and Orange, irrespective of age.
£1 hire for SI card (dibber) if you don't use your own.

Click to Enter: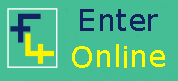 There will be Entry On the Day (EOD) at the event, subject to the availability of pre-printed maps.

On the day
EOD Registration from 10h00 – 12h00.
Start Times from 10h30 – 12h30.
There will be no allocation of start times. Just turn up and go. We are not expecting queues, but hope to keep a 2 minute interval between runners on each course.
Courses close at 14h00.

Results
(tbd)
Chapel Common is a delightful mix of open pasture, heathland and lightly wooded areas in the South Downs National Park near Rake (Hampshire). With plenty of features and not too many contours, it will still challenge those taking the direct line. The Common is actually in West Sussex and not far from Surrey. The map (1:7500 scale, 5m contours, ISOM 2017) has been updated over the last two months by Keith Tonkin.
Courses (length/climb) [age classes eligible for medals]:
White (1.4km/15m)
Yellow (1.6km/20m) [M10, W10]
Orange (2.2km/30m) [M12, W12]
Short Green (3.0km/55m) [M14, M80+, W14, W65+]
Green (3.4km/60m) [M65-75, W16, W55-60]
Blue (4.4km/80m) [M16, M55-60, W18, W45-50]
Brown (5.3km/95m) [M18, M20-40, M45-50, W20-40]
White (very easy, for novice juniors), Yellow (easy) and Orange (moderate) courses are suitable for novices. The other courses are technically more difficult.
Eligibility for medals
You must either enter the correct course for your age class as shown above, or a longer course - in which case you must declare to the Organiser in advance which medal class you are competing in. Furthermore, the SEOA committee have decided that only BOF members that have SEOA as their primary affiliation are eligible to compete for medals in SEOA competitions.
Medals will be awarded in the 19 medal classes (age class groups) above, that is M10, W10, M12, W12, M14, W14, M16, W16, M18, W18, M20-40, W20-40, M45-50, W45-50, M55-60, W55-60, M65-75, W65+, M80+
This event takes place with the kind permission of the South Downs National Park Authority and Natural England.