Make the most of the extra leap day with a Level D event at Puttenham Common ! (Saturday 29th Feb 2020)
Event suitable for newcomers and juniors (coaching and help available) as well as for experienced orienteers.
Terrain – Puttenham Common is SSSI owned by Hampton estate and managed by Surrey Wildlife Trust  ◊   Undulating lowland heathland on southern flank of North Downs with some stunning views   ◊   Open areas with heather and low bracken interspersed with runnable forest   ◊  Generally sandy and dry underfoot, with a small muddier and marshy part around some ponds  ◊   Courses avoid the areas with dense undergrowth  ◊  At this time of year, most of the area is fast and runnable  ◊  Extensive path network.

Parking – (free) at Puttenham Common Top Car Park, Suffield Lane, Puttenham
Grid Ref SU920463, nearest postcode GU3 1BG.  what3words: helm.deflect.reconnect
Car park has a height barrier of 1.95m with limited parking outside the barrier for higher vehicles.  Parking will be tight as car park is popular with the public, so please share if possible.
Facilities – Limited First Aid, No toilets.
Organiser: Helen Rivers (email: secretary at guildfordorienteers.co.uk)
Blue / Green / Orange / Yellow courses, with course lengths and climb given below.
Entry fees – £6 for Seniors (21+), £3 for Juniors (under 21), £1 SI dibber hire.  Discount for Guildford Orienteers members!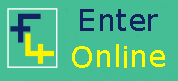 Enter via Fabian4 by Tues 25 Feb to guarantee a map. Entry on the day will also be available – please email the organiser beforehand to reserve a map:
secretary at guildfordorienteers.co.uk.
Registration and Starts from 10:00 – 12:00, courses close at 14:00.
SI punching not SIAC enabled.
Download Details now: Puttenham Leap details_29Feb2020.pdf.
| | | |
| --- | --- | --- |
| Yellow | 1.9 km, 50m climb | Easy, all controls on or within sight of paths. Suitable for beginners. Help and advice will be available for newcomers. |
| Orange | 3 km, 70m climb | More challenging. Controls not all on paths.  Some compass work needed. |
| Green | 4.7 km, 165m climb | For experienced orienteers |
| Blue | 6.0 km, 190m climb | For experienced orienteers |
Orienteering is an adventure sport. All competitors take part at their own risk and are responsible for their own safety.
www.guildfordorienteers.co.uk
Find Guildford Orienteers on Facebook
Surrey Wildlife Trust – Puttenham Common